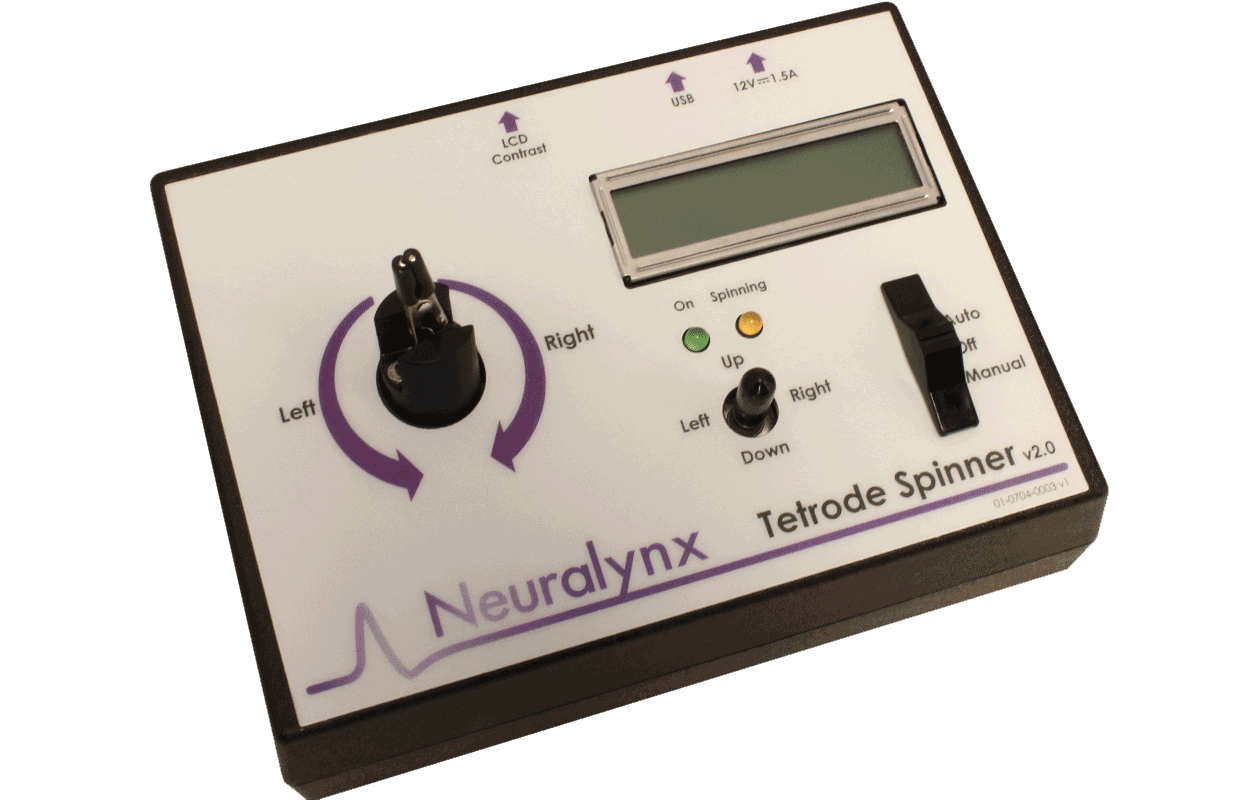 Tetrode Spinner 2.0
Spins custom tetrodes faster with the "Auto Mode" operation and the save-and-load "Custom Spin Configurations" function.
Auto Mode operation allows user to focus on other tasks while the Spinner operates. Custom Spin Configurations function allows user to create more consistent tetrodes faster, while controlling the entire process via a computer and terminal window through a USB connection.
---
Faster digital spin counter
2 modes of operation: auto and manual
spins tetrode wire using magnetically attached alligator clip
Included:
Internal 9V battery
External 9V power supply
Sold Separately:
Catalog Number
31-0411-0100
Configuration
Heat Gun
Tetrode Assembly Station
For North American or 120V users.
120 V
Tetrode Assembly Station-Euro
For European users.
220 V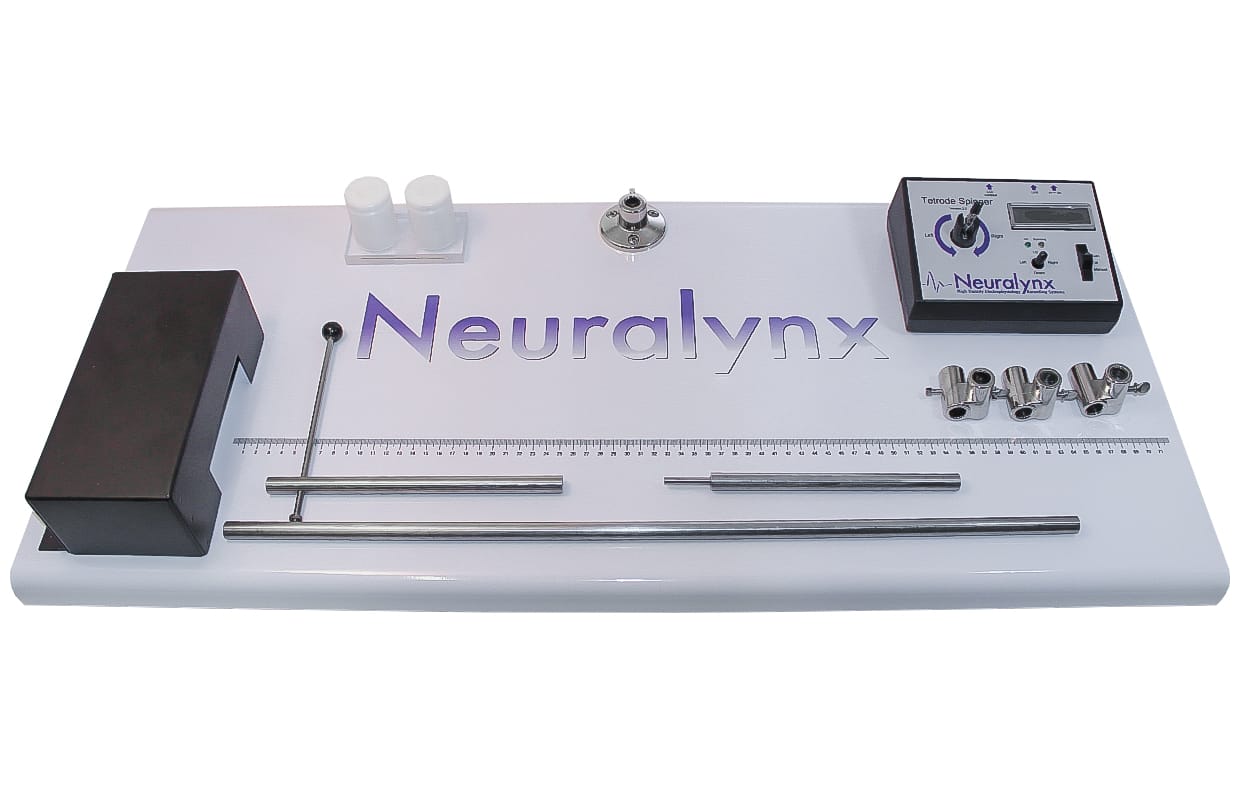 Tetrode Assembly Station
Workstation base and all necessary items (except the wire) to create custom tetrodes, as well as twisted wire electrodes of any type.
Tetrode Assembly Station Page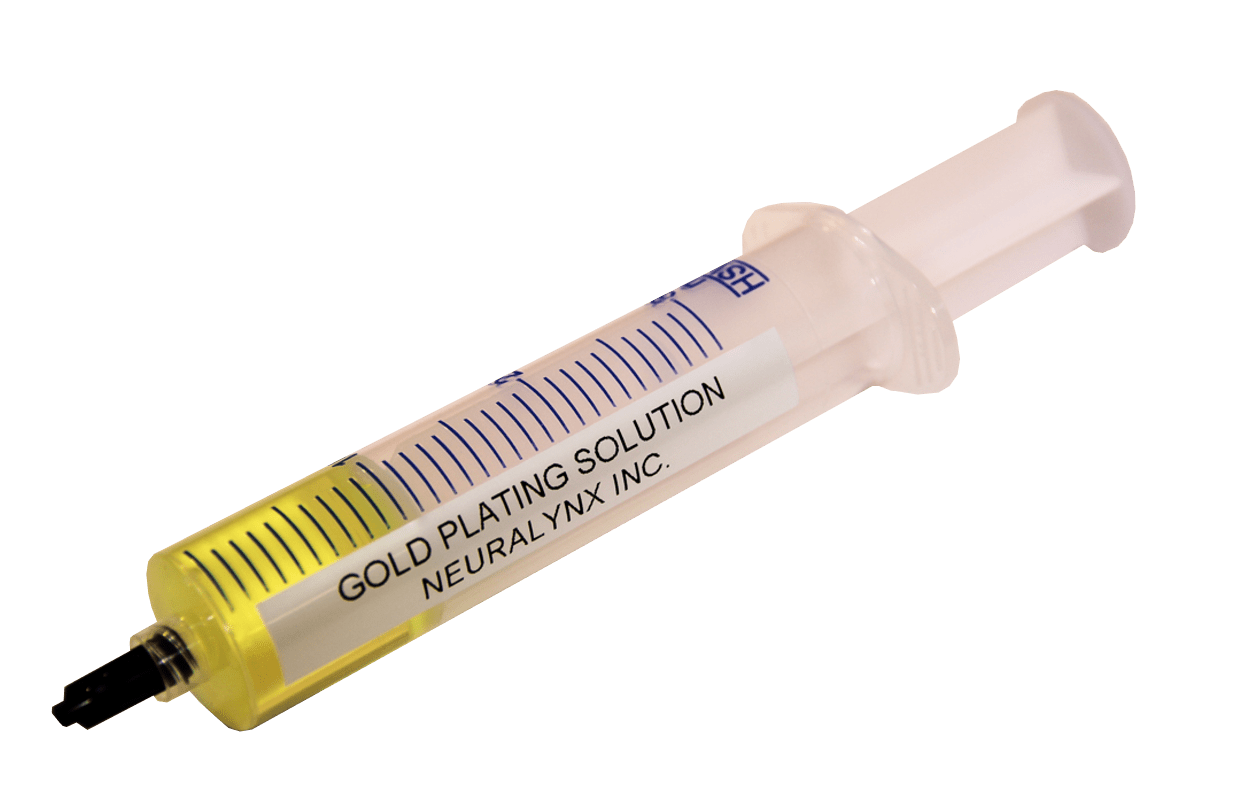 Gold Plating Solution
Gold non-cyanide (NC) solutions for plating tetrodes and other electrophysiology electrodes.
Gold Plating Solution Page