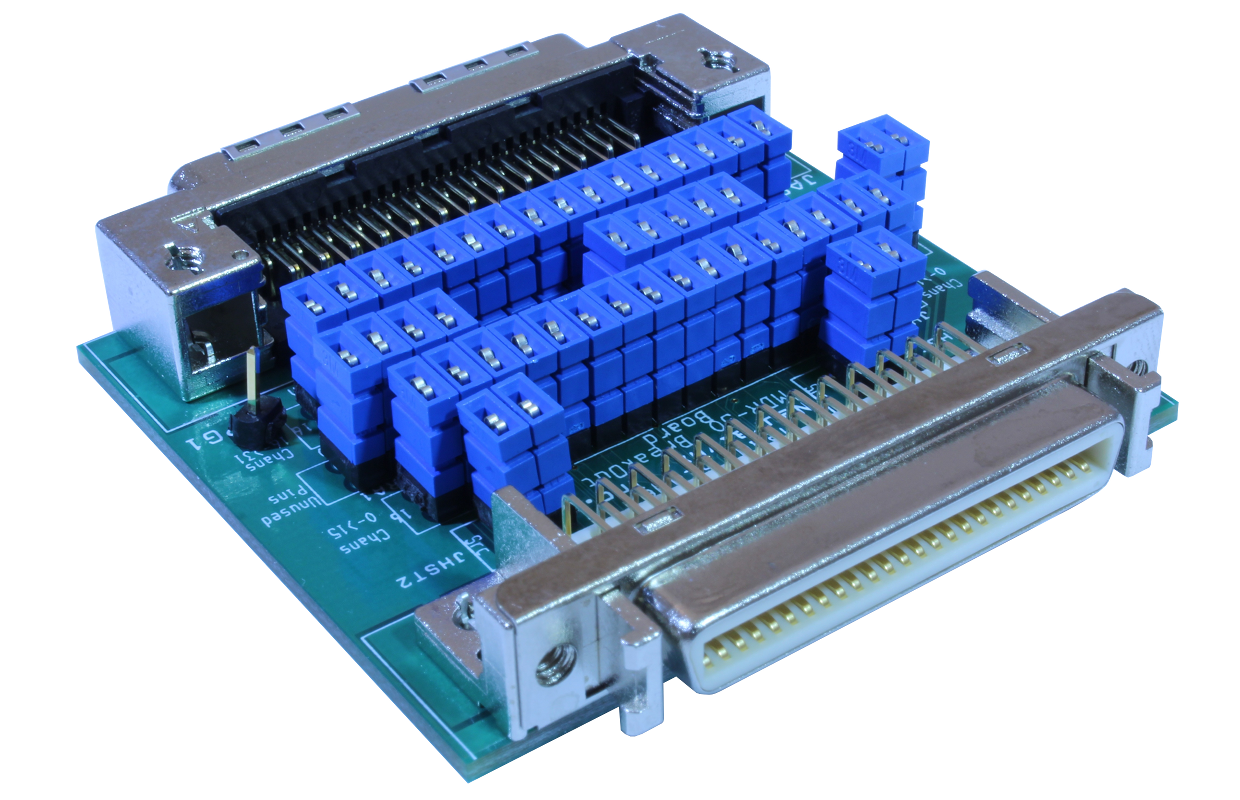 MDR50 Breakout Board
Used to make custom (non-standard) signal connections between a headstage tether and the input channel of a Digital Lynx SX.
Allows external signals to be input directly OR to be split from a headstage tether into multiple inputs, providing access to all 32 signal, 4 reference and 4 stimulus lines. Supplied with a blue jumper for every signal to allow normal pass through connection. To change a connection, the jumper is removed, exposing the headstage tether and input signal connections.
A set of Y-jumpers provide an option for signal copying. Signals can be easily duplicated to other channels. Signals may be shared between multiple breakout boards with longer jumper wires. MDR50 Breakout Board can also be used to input a signal from a source other than a headstage AND can also give the user the capability to use one channel as a common reference across multiple input boards.
---
Use #1: standard connections
Use #2: copying one input signal to another channel
​Use #3: tapping off of a signal to an external connection/system
Use #4: inserting an external signal
Included:
Y-Jumpers (5 pack). Also sold separately.
47 Blue Jumpers
Catalog Number
31-0604-0111
| | |
| --- | --- |
| Input Connector (HS/Tether)  |  MDR50 female |
| Output Connector (system)  |  MDR50 male |
| Mass  |  50.4 grams |
| Length  |  63.7 mm |
| Width  |  58.7 mm |
| Height  |  13.4 mm |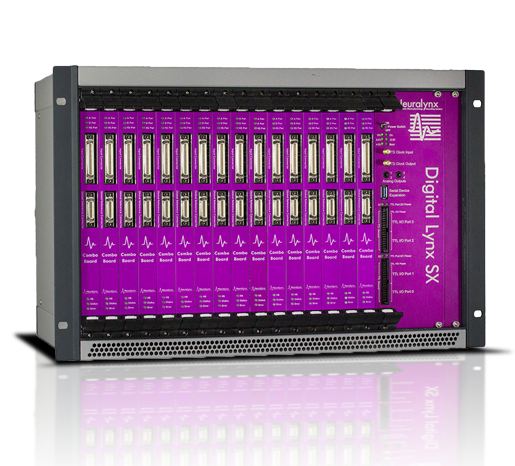 Digital Lynx SX
High Performance, Expandable Recording System with Closed Loop Processing
Digital Lynx SX Page