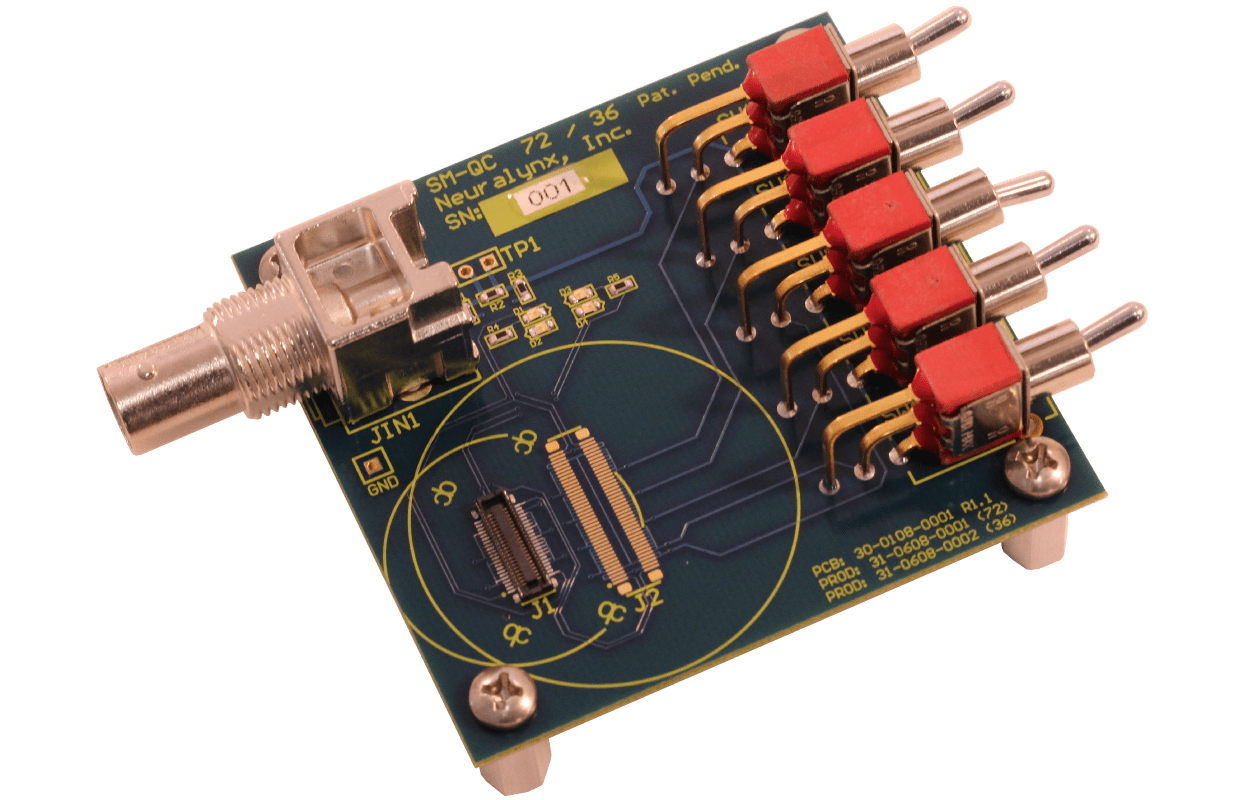 QuickClip 36 Signal Mouse
For use with QuickClip 36 headstages.
Simulates a live subject by sending a 1000:1 reduced signal to all input channels of a headstage for testing purposes.
---
Reduced voltage provides clean, sub-millivolt amplitudes for both headstage and system signal testing
5 switches that allow groups of headstage inputs to be switched between ground and the input signal
1 kΩ output impedance for low noise testing
Signal Input: BNC male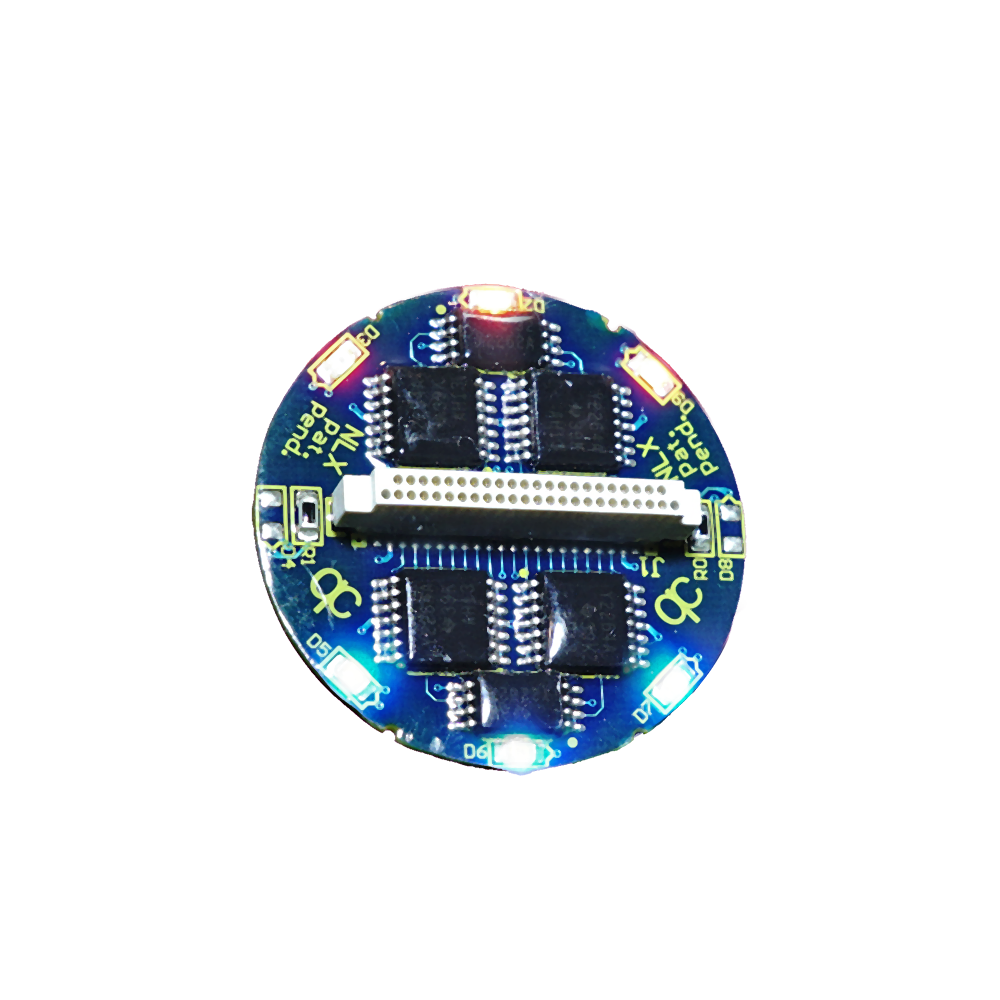 HS-36-QC-LED
Buffered 36 channel headstage with QuickClip® connectors and attached video tracking LEDs.
HS-36-QC-LED Page