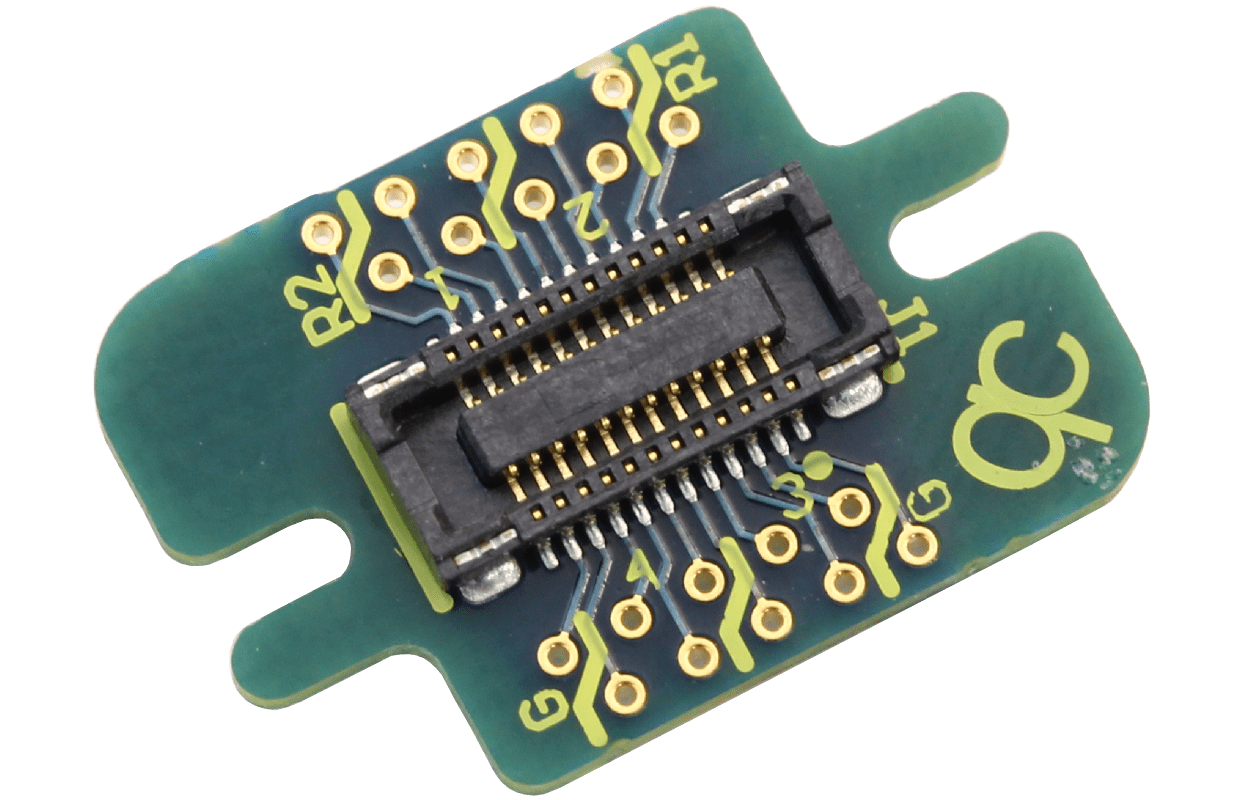 EIB-16-QC-H
Provides microwire connections to a 16 channel headstage with QuickClip® connectors.
Mounts directly on a Harlan 4 Drive. Patented QuickClip® connection method. Please note: this EIB does NOT have differential stim lines.
---
Magnetically self-aligning
Less stress on animal and researcher
High cycle count connector
Near zero insertion force and no exposed pins to bend or break
Low profile reducing head torque
Sold Separately:
QC-16-Cover
Cover for QuickClip® EIBs and adapters to protect connectors from damage or debris.
Catalog Number
31-0603-0008
| | |
| --- | --- |
| Channels  |  16 |
| References  |  2 |
| Differential Stim Lines  |  0 |
| Grounds  |  1 |
| Mass  |  0.4 grams |
| Length  |  15 mm |
| Width  |  10 mm |
| EIB Pins  |  Small |
| Connection  |  QuickClip 16 |
| Microdrives  |  Harlan 4 |