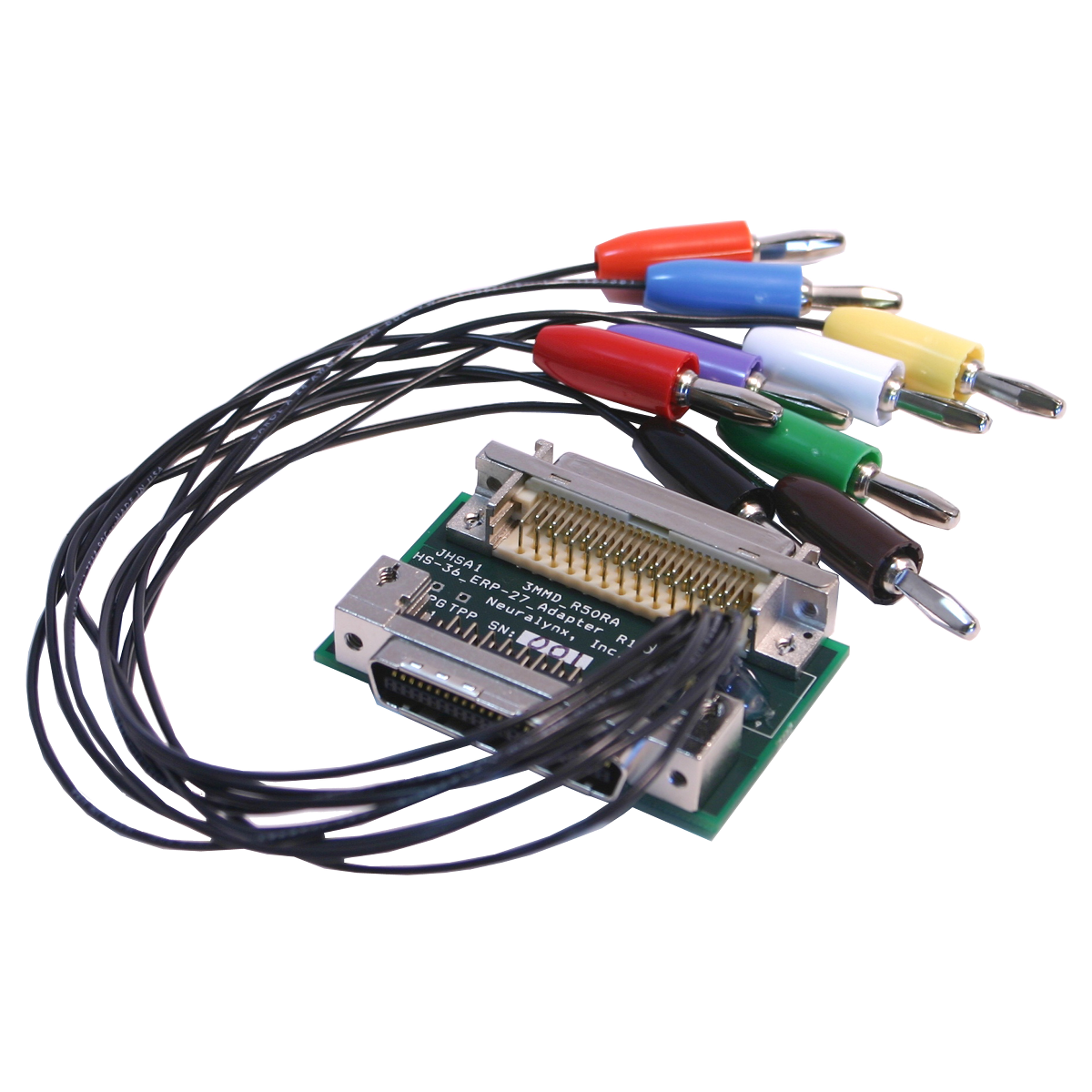 ADPT-HS-36-ERP-27
Adapts the MDR50 connector with 32 channels from a tether to ERP-27.
The extra 9 Banana Connectors allow the highest 8 channels (not present on the HS-27) to be connected to the CSC/EEG Banana Jacks on the front of the ERP-27 Panel. Typically used to connect HS-36 series headstages to Rev. 2.0.2 or earlier ERP-27.
Note that this adapter is not required for ERP-27 revision 3.
---
9 extra CSC Banana plugs – 8 channels and 1 reference.
| | |
| --- | --- |
| Channels  |  32 |
| References  |  4 |
| Differential Stim Lines  |  2 |
| Grounds  |  2 |
| Input Connector  |  MDR50 female |
| Output Connector  |  MDR50 male |
Catalog Number
31-0602-0112