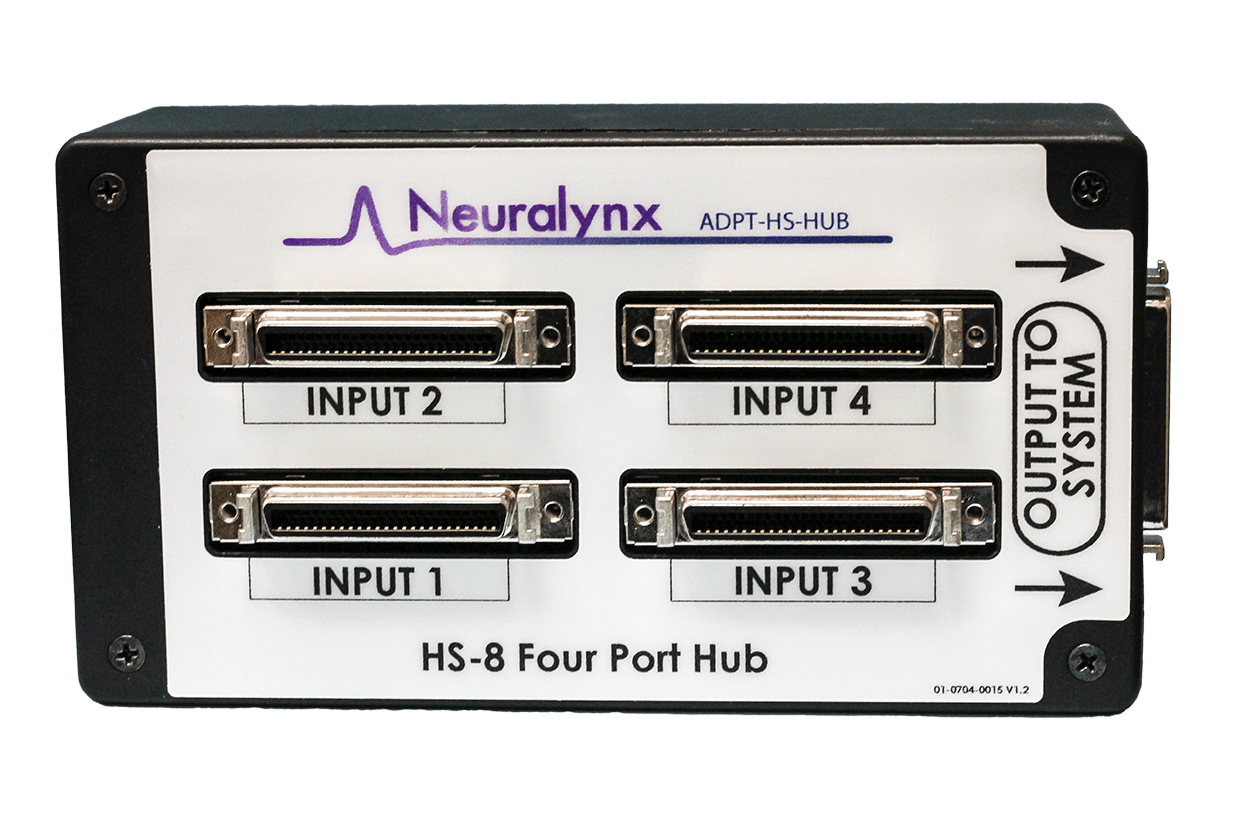 ADPT-HS-Hub
Connects up to four 8 channel headstages with MDR50 output connectors to a single Digital Lynx SX input, allowing a 32 channel DLSX to record from 4 subjects simultaneously.
Required for use: MDR50 Male-to-Male Tether Extension. (Sold separately.)
Refer to Channel Mapping Table in User Manual for Output Connector routing.
---
Maps each headstage ground to a unique reference
Ideal for pharmacological studies
Catalog Number
31-0602-0018
| | |
| --- | --- |
| Channels  |  32 |
| References  |  4 |
| Differential Stim Lines  |  0 |
| Grounds  |  4 |
| Input Connector  |  MDR50 female |
| Output Connector  |  MDR50 female |
| Mass  |  480 grams |
| Length  |  152.4 mm |
| Width  |  82.6 mm |
| Height  |  50.8 mm |