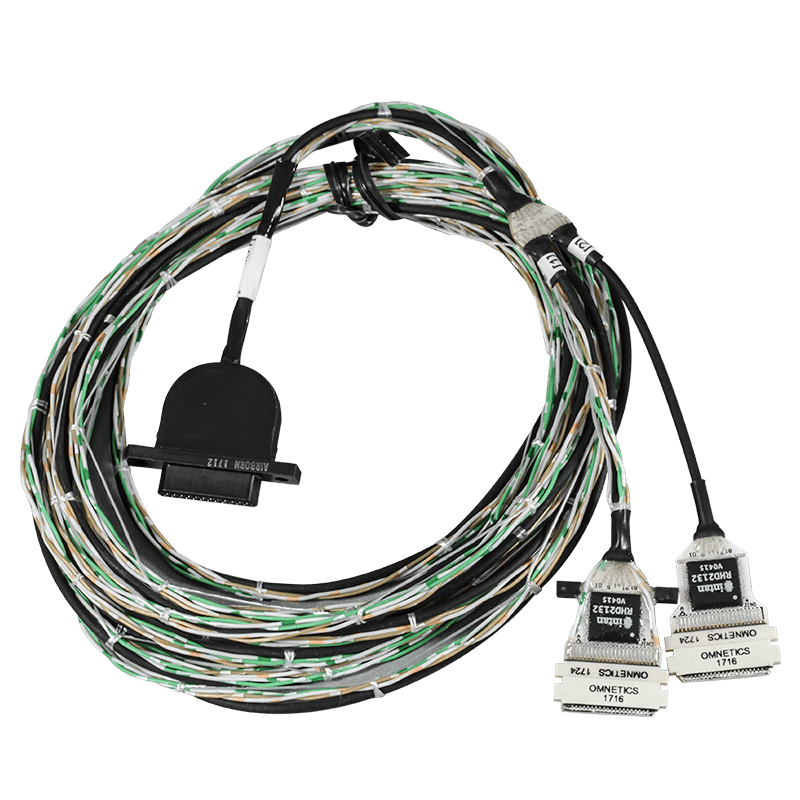 FLED HS-64-MUX-LED
64 channel multiplexing (MUX) headstage for digitizing analog neural signals on the headstage. Includes an attached twisted pair digital tether with µDB25 connector, video tracking LED sockets, and external wires for the FLED drive current signals.
For use with Halo-18, Harlan 12 and Harlan 28 microdrives. The HS-64-mux headstage consists of two 32 channel mux headstages connected to a single tether at the "Y" junction close to the headstages. Combine analog and digital (MUX) headstages on Digital Lynx SX-M systems.
---
30 KHz sampling rate
16 bit resolution
+/- 5 mV input range
dual fixed reference
external FLED drive current wires
Sold Separately:
Digital Lynx SX-M
Purchase new Digital Lynx SX-M or…
Digital Lynx SX-M Upgrade
Upgrade existing Digital Lynx 4/16 SX with the Digital Lynx SX-M Upgrade for a direct connection from MUX headstages to Digital Lynx SX for 16 to 128 channel configurations. Contact sales@neuralynx.com for upgrade details.
MDR50 to µDB25 Tether Extension
Required to connect a Saturn Commutator to a Digital Lynx SX-M. 1 Tether Extension cable per 64 channel MUX headstage.
HS-36 Impedance Plug
Provides different resistance values in banks of 4 channels for multiple testing applications.
Catalog Number
FLED HS-64-MUX-LED-1M 31-0601-0071 FLED HS-64-MUX-LED-2M 31-0601-0073 FLED HS-64-MUX-LED-3M 31-0601-0075