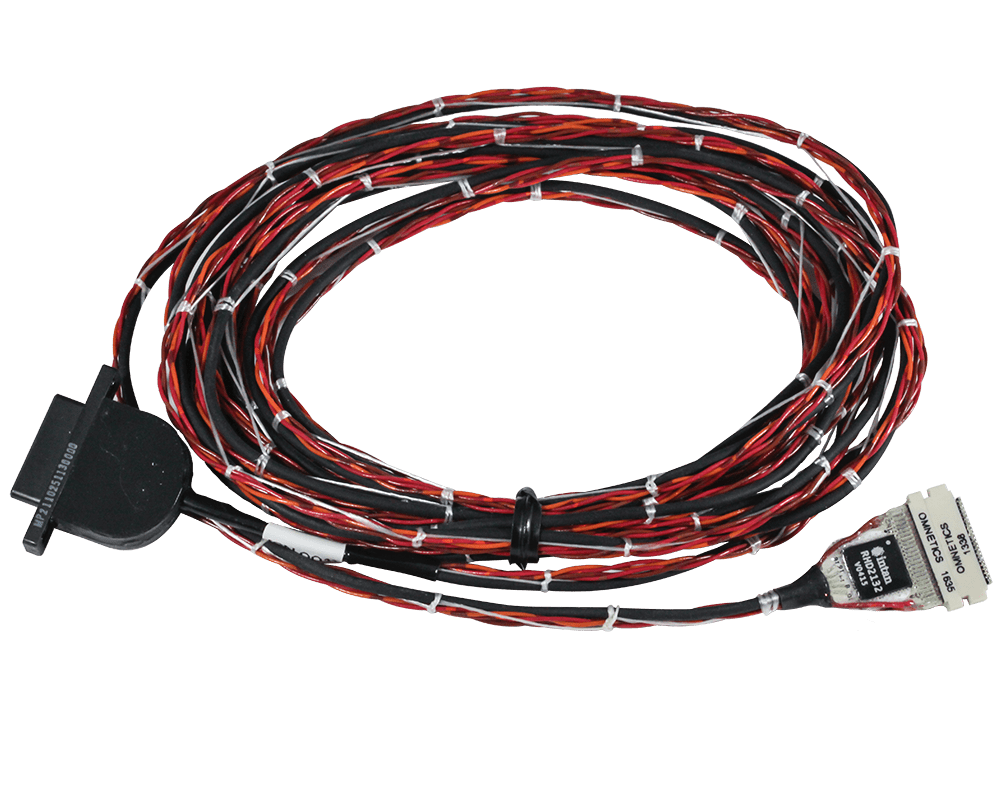 FLED HS-32-MUX
32 channel multiplexing (MUX) headstage for digitizing analog neural signals on the headstage. Includes an attached twisted pair digital tether and µDB25 connector, plus external wires for the FLED drive current signals.
For use with Halo-10, Halo-10-Mini, Halo-18 and Warp 32 microdrives.
Combine analog and digital (MUX) headstages on Digital Lynx SX-M systems.
---
30 kHz sampling rate
16 bit resolution
+/- 5 mV input range
single fixed reference
external FLED drive current wires
Catalog Number
FLED HS-32-MUX-1M 31-0601-0064 FLED HS-32-MUX-2M 31-0601-0066 FLED HS-32-MUX-3M 31-0601-0068
| Configuration | Tether Length |
| --- | --- |
| FLED HS-32-MUX-1M | 1 meter |
| FLED HS-32-MUX-2M | 2 meter |
| FLED HS-32-MUX-3M | 3 meter |
| | |
| --- | --- |
| Channels  |  32 |
| References  |  1 |
| Differential Stim Lines  |  0 |
| Grounds  |  1 |
| Mass  |  2.5 grams |
| Length  |  26.67 mm |
| Width  |  19.30 mm |
| Height  |  1.91 mm |
| Video Tracking LEDs  |  none |
| Optogenetic LEDs  |  FLEDs |
| Input Connector  |  Omnetics 44 socket |
| Output Connector  |  µDB25 |
| Tether  |  twisted pair digital |